3 Tips for Choosing a Public Records Service Company
UCC, Corporate, Due Diligence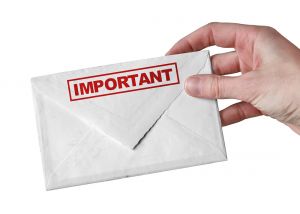 Many small businesses have an internal department that handles all of their public records search and filing needs. As businesses grow and due diligence requirements get more complex, most decide to enlist the help of a private service company to carry out their public records checks and requests. Deciding which company to entrust with your business can be a tough choice. Between nationwide and local vendors, there are hundreds (if not thousands!) of companies to choose from.
Here are three things to consider when evaluating a potential public records service provider:
1. Reputation & Experience
How long has the company been in business? What is their reputation within their industry and yours? The work a public records service company provides is critical to the success of your business so it is important to work with a company you trust. Ask around. Speak with others in your line of work and find out who they use and if they are satisfied. Another good way to learn about a company is to go online. By visiting a company's website you can often read their history, learn about their specialties and read testimonials from those that have used their services.
2. Location
Where is the company located? The physical location of a service provider matters for a couple of reasons. First, working with a service provider that is located within your same time zone ensures your phone calls and emails can be answered promptly. For rush requests especially, it is important to be able to reach your service representative during your normal business hours. Secondly, consider working with a service provider that is located in the region (state/county) where the bulk of your business lies. A service company that is located outside of this area will be forced to contract out your requests, incurring additional costs and taking extra time to complete projects.
3. Price
What does the company charge for the services you need them to complete? When evaluating service companies based on price, look beyond their service charge listed on their fee schedule. Does the company charge for delivery of results? Do they hire other agents to do the work and pass those fees along to you? What do they charge for copies? Do they offer volume or project discounts? These are all factors that can affect the overall cost of a public records transaction. And remember, online searches and filings are typically offered at a lower rate that their offline (manual) counterparts. Look to companies that offer online solutions to get the most for your due diligence dollar.
*Disclaimer