UCC Termination Statements, a Trap for the Unwary: Part Six
August 13, 2012
UCC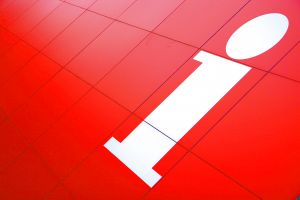 We are pleased to welcome back guest author, attorney, Bennett L. Cohen to the FCS blog! Read on for the sixth installment in his blog series addressing the intricacies of UCC Termination Statements.
UCC Termination Statements, a Trap for the Unwary: Part Six
Picking up where we left off last week, let's examine a few more scenarios where a filed UCC termination is not authorized.
A security interest in collateral evidenced by a UCC financing statement may not only secure a loan being paid off, but it may also secure other loans or obligations owed by the debtor or a third party, so that a clear written commitment issued to the new lender by the existing lender being paid off to terminate all of the existing lender's UCC financing statements against a particular debtor upon payment in full of the specified debt is essential and should be included in the payoff letter.
Another trap for the unwary lender is when there is more than one secured party of record listed on a UCC financing statement, as described above. Code Section 9-510(b) provides clearly that "[a] record authorized by one secured party of record does not affect the financing statement with regard to another secured party of record." Thus, there have been instances where less than all of the secured parties of record have terminated the UCC financing statements, resulting in an effective filing remaining of record with respect to those secured parties who did not terminate. See Official Comment 3 to Code Section 9-510.
And finally, consider a situation where a debtor has improperly terminated the UCC statement. There have been unscrupulous debtors who have improperly terminated UCC statements filed against them even though the secured debt remained unpaid.
About the Author
Bennett L. Cohenis a partner in the law firm of Cohen, Salk & Huvard, P.C. in Northbrook, Illinois, a Chicago suburb. Bennett regularly represents banks, commercial finance companies, insurance companies and other institutional lenders in the structuring, documentation and closing of commercial financing transactions, including asset-based loans, commercial loans, commercial real estate mortgage and construction loans, mezzanine loans, leveraged acquisitions, equipment lease loans and factoring transactions. Bennett is a member of the American Bar Association and serves on the ABA Committee on Commercial Financial Services and the ABA Subcommittees on Secured Lending, Loan Documentation and the Uniform Commercial Code. Bennett can be contacted at bcohen@cshlegal.com.
*Disclaimer