Tired of Slow UCC and Corporate Document Processing Times?
UCC, Corporate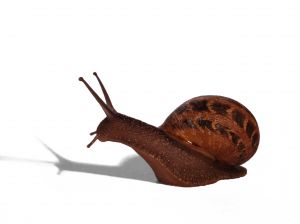 As the U.S struggles toward economic recovery, most local governments are really feeling the pinch. State and county-level governments face overwhelming budget shortfalls, dramatically impacting their ability to deliver timely public services. These budget woes often translate into slowed turn around times for public record information requests and document filings. In this blog post, we will discuss three strategies for getting your hands on the documents you need in time for your scheduled closing date.
Don't Wait to Initiate
When processing times are slow, it is critical to initiate your public records requests as soon as possible. Many lenders order copies of corporate documents or lien searches near the end of their funding cycle as a means to confirm what a prospect has already disclosed. To avoid delayed closings, consider moving this step closer to the beginning of your discovery process, thereby allowing the filing office more time to fulfill your request.
Put a Rush on it
Many filing offices offer search, retrieval and filing services on an expedited basis. You can work with your service provider or contact the filing office directly to learn if the documents you need are available on a rush. Keep in mind that expedited services come at a premium cost, so you will want to inquire about additional fees before initiating your request.
Look to Online Solutions
For some transactions, you may be able to eliminate working with the filing office altogether by partnering with a service company that offers an online search and filing tool. Many companies maintain private databases for UCC and lien searches that deliver instantaneous search results and document images. These online systems often include a UCC filing component that can file your documents via electronic transmission to the filing office for quicker turn around.
The general public and even private service companies are at the mercy of the local filing offices. These offices cannot process work any more quickly than their volume of work and staffing levels will allow. Incorporating some or all of the suggestions discussed here though, can ensure you get the best turn around time available for the documents you require.
*Disclaimer