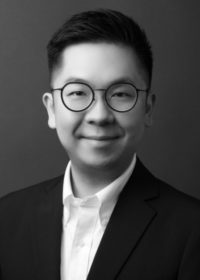 Samuel Hon
Chief Executive Officer
Samuel provides leadership and strategic direction for the company's long-term vision and organizational culture. He oversees all FCS departments and the executive management team including finance, technology, product management, operations, sales and marketing. Samuel joined FCS in 2004 and he was the Chief Marketing Officer prior to this appointment.
Samuel holds a BS with honors and distinction in Strategic Communication from the University of Wisconsin – Madison. He is a Stanford Certified Project Manager, Pragmatic Marketing Certified (PMC-III), Net Promoter Certified Associate and Berkeley Certified Executive Coach with training and executive coaching experience in Italy. He has also completed Executive Education programs in financial analysis, marketing management and leadership at Harvard Business School, Stanford University and UC Berkeley.
Samuel has been honored with over a dozen marketing and design awards, and he was named Sacramento Business Journal "40 Under 40" honoree and the American Advertising Federation-Sacramento Ad Person of the Year.