Schedule A System Demo
Schedule Your Online UCC Searching, Filing, Monitoring and Portfolio Management System Demo
UCC Management System


Search. File. Monitor.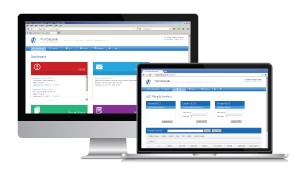 First Corporate Solutions' online lien searching, filing and monitoring system provides the tools you need to perfect and maintain your security interests with ease. With the latest redesigned system, we rebuilt our entire platform using the latest web technology and incorporated 30+ new features with a sleek user interface.
Search: Perform UCC, lien and corporate searches with downloadable PDF images
File: Prepare and submit UCC filings nationwide
Portfolio: Manage your entire UCC portfolio with lapse date tracking
Monitor: Manage Account Monitoring requests, alerts and changes