Three Phases of Due Diligence Series: Preview
Due Diligence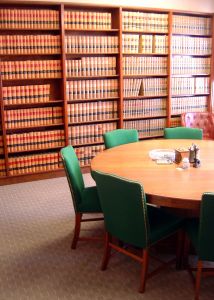 It is important to remember that public records research isn't just a one-time task when evaluating an applicant; rather it should be an ongoing effort to keep an eye on accounts and maintain priority. With today's blog post, we begin a brand new series that explores three phases during the life of a loan in which a secured party may be required to interact with public records data. Here is a preview of what you can expect from us in the upcoming weeks!
Phase One: Pre- Funding – Determining Priority
In phase one, a lender sets out to uncover what existing liens or outstanding financial obligations bind their prospect in order to gauge the applicant's ability to repay debts. In this stage, the lender is trying to determine if they could obtain a priority position to collect if they decide to fund the deal.
This post will discuss how to get the most from a pre-funding search effort.
Phase Two: UCC Filing – Securing Priority
In phase two, a lender has decided to advance funds. They file a UCC Financing Statement to perfect their interest in the collateral and secure their priority position to collect should the debtor default.
This post will talk about best practices when filing UCC Financing Statements.
Phase Three: Post- Funding – Maintaining Priority
In phase three, a lender seeks to maintain their priority by managing post-closing events that can jeopardize their ability to collect.
This post will offer strategies for maintaining priority after filing a UCC Financing Statement.
*Disclaimer