API For UCC – Enhance Your UCC Compliance While Eliminating Costly Errors
UCC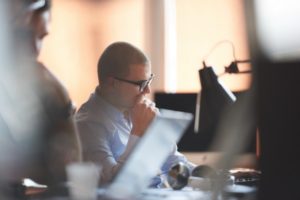 Today, more than ever, lenders are focused on minimizing their risks when entering a financial transaction.
As pandemic impacts continue to mitigate, many financial institutions are now reducing their risk forecast for loan defaults. The upbeat sentiments are welcome but the times remain unprecedented, and uncertainty remains on what lies ahead.
Two key components in the lenders' due diligence process when entering a transaction are conducting consensual and non-consensual lien searches, and filing a UCC1 against the borrower.
Approximately 20% of all UCC filings have an error which can impact a lender's lien position in the borrower's collateral. Many of these errors are human rekeying mistakes which technology can eliminate, and mid-size and large lenders are looking at technology solutions like API for UCC to do just that: eliminate rekeying errors.
There is another key benefit API for UCC delivers; valuable time for lenders and their associates is freed up to invest in other value-added steps within the due diligence process. API for UCC vastly reduces the human resources required to rekey data and manually manage UCC filing processes.
What is an API?
Here's a definition below from What Is An API? And Why Does It Matter?
Application: If you have a smartphone, you are well acquainted with what applications are, i.e., the tools, games, social networks and other software that we use everyday.
Programming: Programming is how engineers create all the software that make our lives so much easier.
Interface: An interface is a common boundary shared by two applications or programs that allow both to communicate with one another.
In a nutshell, an API is a method for programmers to communicate with a certain application.
Today, APIs are being utilized to facilitate direct B2B interfaces for public records transactions including lien searching, UCC filings, lien monitoring and more.
Why API for UCC?
What if you could get the best pizza in town made hot and fresh and delivered to you on your couch at home? No driving or waiting at the restaurant, made exactly the way you want it, and ready the moment you want it.
Doing your own searching and filing is like making pizza from scratch, and doing the work on a service provider's website is like going to your favorite pizza place. You get great, hot pizza, but you're not sitting in the comfort of your couch with your favorite movie, and it takes time to drive there, order, and wait for it to arrive at the table, or have it delivered.
Using an API for UCC Search and Filing is the equivalent of your favorite pizza chef making the pizza in your own home. You don't have to go anywhere, and you get the same great services and results without leaving the comfort of your loan system.
Using an API for your UCC search and filing needs allows the data already in your loan system to flow directly to a system for filing, and for the recording data to flow back into your system, too. Not only is this convenient but it will reduce errors due to rekeying and will streamline your workflow by triggering statuses and providing live status throughout the day.
Here are a couple of questions to help you determine if API for UCC is right for your organization.
Is your company automating where possible to improve efficiencies?
Do you want to reduce UCC filing errors and simplify processes by eliminating data entry duplication and the need to rekey data?
Has a rekeyed data entry error ever negatively affected your perfected security interest?
If you answered YES to any of those, ask yourself this one more question.
Do you want readily available, state-of-the-art technologies designed to answer the above questions by improving efficiency and streamlining UCC workflow? Click here to learn more.
The emergence of API for UCC, with its increased efficiency and enhanced compliance capability, has already occurred and the implementation is spreading. UCC data and portfolio management providers have moved quickly to develop API for UCC and it is now another technology driven differentiator added to their UCC due diligence packages.
You and your organization can have the pizza you want made fresh and ready when you want it, direct to you on your couch. You can improve compliance, streamline workflow and optimize efficiency in your UCC processes with API for UCC.
If you are interested to learn more, click the link below and discover what API for UCC can do for you.
*Disclaimer