UCC Termination Statements, a Trap for the Unwary: Part Five
August 03, 2012
UCC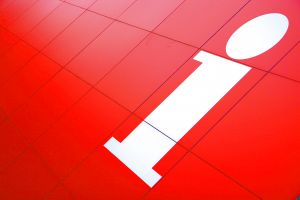 We are pleased to welcome back guest author, attorney, Bennett L. Cohen to the FCS blog! Read on for the fifth installment in his blog series addressing the intricacies of UCC Termination Statements.
UCC Termination Statements, a Trap for the Unwary: Part Five
Let's examine some possible scenarios in which a filed UCC termination in a UCC search is not authorized (and consequently, not effective to terminate the UCC filing described therein):
Many of the "unauthorized" terminations today are based on an incorrect initial UCC financing statement number inserted in Box 1a of the UCC termination. These errors can result from typographical errors in preparing the termination or from reliance on either hard to read copies of the initial UCCs being terminated or reliance on incorrect UCC numbers reflected in a search report or other listing. Some lenders would be shocked to learn that thousands of these erroneous terminations are being filed monthly around the country.
Another lender has improperly terminated the UCC statement. In some prospective refinancings, the new lender may improperly terminate the existing lender's UCC filings on the assumption that the new loan(s) were going to be consummated, and subsequently the new loan or loans fall through. Obviously, it's important that an existing lender never authorize a new lender to terminate the existing lender's UCC financing statement until the existing lender has received the required payoff amount in good funds (and any other conditions, if any, set forth in the new lender's payoff letter are satisfied).
About the Author
Bennett L. Cohenis a partner in the law firm of Cohen, Salk & Huvard, P.C. in Northbrook, Illinois, a Chicago suburb. Bennett regularly represents banks, commercial finance companies, insurance companies and other institutional lenders in the structuring, documentation and closing of commercial financing transactions, including asset-based loans, commercial loans, commercial real estate mortgage and construction loans, mezzanine loans, leveraged acquisitions, equipment lease loans and factoring transactions. Bennett is a member of the American Bar Association and serves on the ABA Committee on Commercial Financial Services and the ABA Subcommittees on Secured Lending, Loan Documentation and the Uniform Commercial Code. Bennett can be contacted at bcohen@cshlegal.com.
*Disclaimer