A Message from FCS Regarding COVID-19 (Coronavirus)
March 13, 2020
State Update, Services / System Update
The impacts of the coronavirus are being felt, requiring action to mitigate and address evolving realities during these uncertain times, and First Corporate Solutions (FCS) is doing just that to assure your compliance management needs continue to be supported as best as possible.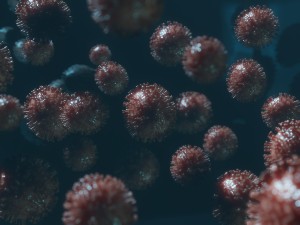 FCS has ordered hand sanitizer and wipes for the staff and also distributed educational material and guidance protocols to limit exposure in our offices. In this ever-evolving situation we continue to examine necessary steps to maintain workflow capabilities and standards while this worldwide event plays out.
However, certain documentation processes are out of our control, like closures or limitations to filing offices and court records due to quarantine or other action.
You can rely on FCS to keep you up to date on all the latest.
Arkansas: Effective March 13th, the secretary of state's office will not accept walk-in visitors to their Business & Commercial Services offices in Little Rock and Fayetteville.  This restriction will remain in place until further notice.  This means paper records cannot be filed across the counter and it is unclear whether mail delivery will be permitted.
New Mexico:  Same Day (waiting) service has been suspended until further notice.  All in-person transactions without an appointment have also been suspended.
Pennsylvania:  Walk-In service and Expedited services have been suspended.  Online services remain available.
FCS' staff of compliance professionals and public records experts are always ready to assist you. It is their experience and know how at the core of our response to evolving events.
FCS will continue to monitor this developing situation and update on events that might impact normal operating procedures.
Please contact your Account Manager with any questions or concerns.
FCS' UCC Portfolio Management system is accessible 24/7. You can still search/file/monitor and rely on FCS to support your compliance protocols.
*Disclaimer