First Corporate Solutions CEO Samuel Hon Named Notable Business Leader in 2021
Company News
Let's face it – 2020 was a tough year for business. The COVID-19 pandemic forced business leaders to pivot like never before.
Altering the workplace to accommodate social distancing, sending staff off to work from home and then constantly monitoring the requirements to stay open as the rules were changed by local jurisdictions to help slow the spread of the pandemic became the rule.
Luckily, there are many great business leaders that were up to the task of keeping the economy moving forward during these unprecedented times.
First Corporate Solutions CEO Samuel Hon is one such leader and he's recently been honored in Sacramento Magazine's 100 Notable Business Leaders in 2021.
Samuel Hon, CEO/President
First Corporate Solutions, Inc.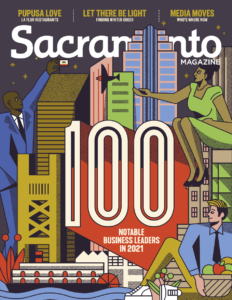 Hong Kong native Samuel Hon has more than 15 years' experience in organizational culture change, strategic planning and marketing management. Apart from his CEO role, he provides executive coaching and leadership program facilitation to help leaders and teams unlock their potential. Hon served two terms as president of the American Advertising Federation – Sacramento and has won more than a dozen marketing and design awards.
Best Advice Received: Practice self-care so that you can take care of others
Few People Know: Being the first in my family to attend college, I saved up to pay for my younger brother's college tuition in my late 20s.
Pandemic's Effect On Me: Focusing more on what really matters in life
Pandemic's Toughest Aspect: Not being able to travel and see family and friends overseas
* From Sacramento Magazine 100 Notable Business Leaders in 2021. Click here to read the full article.
About First Corporate Solutions, Inc.
Founded in 1987, First Corporate Solutions is a service, data and web application company providing global UCC & corporate due diligence and risk management solutions. Our services and online searching, filing and portfolio management system are designed to help Fortune 500 lending and legal institutions mitigate risk and perfect secured transactions.
*Disclaimer