Cloud Computing in the Legal Industry
Corporate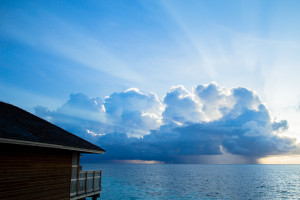 The use of cloud-based services has been a huge topic in the legal field for the last couple years. We'll examine several issues surrounding cloud services for legal professionals using data from recent studies, as well as anecdotes from legal professionals, to discuss ethics involved with the use of cloud computing.
A major concern for legal professionals and law firms when it comes to adoption of cloud services is security. More specifically, many of their concerns revolve around the ethical code they could potentially violate if their data is breached.
When people outside the legal industry use cloud services, they understand that there might be some level of threat to the security of their data, but they choose to use them anyhow because of the convenience or cost savings offered. For lawyers, however, there are ethical concerns to the data they have been entrusted to keep confidential. In the 2013 International Legal Technology Association study, the threat of data leaks to government entities was a concern to those surveyed who felt cloud services are generally unsecure.
Another grey area when it comes to ethics in the cloud is ownership of data. In the same ILTA study, ethics was the second most voiced concern about cloud computing, just behind security. Legal professionals need to feel secure that they hold complete ownership of their data, no matter where it's stored. This is a valid concern, given that only 44% of legal professionals admitted to reviewing the service provider's privacy policy, according to the 2013 American Bar Association Tech Survey.
The use of cloud services is up among legal professionals, and it will be interesting to see the movement in 2014. Check back soon as we examine some of the best and brightest cloud-based technology tools for legal professionals.
Image via marabelo
*Disclaimer