Five Trends Guaranteed to Change the Face of the Paralegal Profession, Part Four
Corporate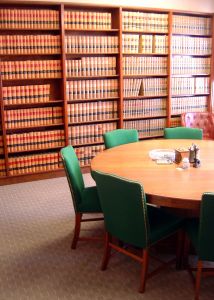 We are pleased to welcome Chere Estrin, editor-in-chief for SUE and KNOW magazines, as a special guest blogger. Please read on for the fourth installment of Chere's five-part blog series on trends in the paralegal profession. Please look back over the last several weeks' posts to read parts one through three.
Trend Number Four: E-Discovery
Unless you completed your first day in paralegal school only yesterday, you must know about e-discovery and the changes to every practice specialty imaginable. From how people and businesses conduct themselves, what they write in an e-mail, say in a voicemail or put in a blog or website, ediscovery software has changed the face of the legal field. This also means that the type of assignments for paralegals has increased and changed, particularly in the discovery and risk management arenas.
What has emerged is a brand new position, the e-discovery manager, whose first responsibility is to reduce costs by managing vendor selection. They also enable organizations to proactively prepare for litigation. A screw up in e-discovery, such as removing metadata during document productions, can result in sanctions or a court issued adverse inference. Managers also create a consistent process for e-discovery projects that includes data collection, processing and review.
According to Inside Counsel magazine, an organization can expect to pay such a person between $100,000 and $300,000 a year. There's no reason why this position cannot be handled by paralegals with expertise in the field.
Reprinted with permission from KNOW, The Magazine for Paralegals, www.paralegalknowledge.com
About the author
Chere Estrin is the Editor-in-Chief of SUE Magazine, a publication for women litigators (www.SueMagazine.com) and KNOW, The Magazine for Paralegals. She can be reached at editor@suemagazine.com.
*Disclaimer