Five Trends Guaranteed to Change the Face of the Paralegal Profession, Part Five
Corporate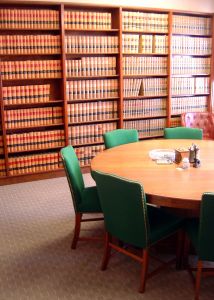 We are pleased to welcome Chere Estrin, editor-in-chief for SUE and KNOW magazines, as a special guest blogger. Please read on for the final  installment of Chere's five-part blog series on trends in the paralegal profession. Please look back over the last several weeks' posts to read parts one through four.
Trend Number Five:  Regulation for Paralegals
At least 12 states have passed or seriously debated regulating paralegals. This movement came about as an attempt to straighten out what was quickly becoming a considerable problem: people with little or no training delivering inappropriate services directly to the consumer. As a result, laws such as California's Business & Professions Code 6450 came into effect. These regulations mandate educational background and mandatory continuing education requirements. In prior years, anyone who wanted to could call themselves a paralegal. The code has ensured that paralegals stay up on the latest changes in the law, ethics, procedures and techniques. Education should not be viewed negatively, particularly when some paralegals only receive on-the-job training and have never attended paralegal school or even a seminar.
The trend for regulating entry to the field and continuing legal education is expected to continue. The results will most likely end up in smarter, better-educated paralegals earning higher salaries.
Over time, we'll see more trends, more changes and have more concerns and fears. Trends are a fact of business life. How should you handle them? As John Naisbitt, best-selling author of Megatrends and Megatrends 2000 was known to say, "Trends, like horses, are easier to ride in the direction they are going."
Reprinted with permission from KNOW, The Magazine for Paralegals, www.paralegalknowledge.com
About the author
Chere Estrin is the Editor-in-Chief of SUE Magazine, a publication for women litigators (www.SueMagazine.com) and KNOW, The Magazine for Paralegals. She can be reached at editor@suemagazine.com.
*Disclaimer