Why Name an Outside Party as Registered Agent?
Corporate, Registered Agent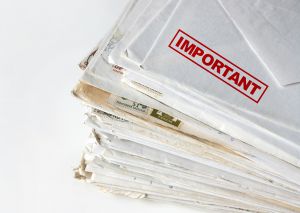 In these tough economic times, many people are asking, "Why would I incur the cost to name a service provider as registered agent for my business? Why not just name one of my employees?"
In practice, there are some significant advantages to enlisting an outside party to accept service of process and other legal and tax documents on behalf of your business.
Consider the following:
If your trusted employee is out of the office on a day that a process server arrives, would another employee know what to do with the documents? Remember that failure of a summons to reach the required person could result in the entry of a default judgment.
Choosing a party to act as agent guards your professional privacy. An employee acting as agent may encounter confidential information such as lawsuits involving former employees, dissatisfied customers or unhappy vendors. What's more, by naming an outside party as agent, you can be sure that your clients will not be witness to a potentially embarrassing service of process.
It's easy and affordable! Service companies offer reasonably priced registered agent packages that save you the headache of managing these tasks internally.
*Disclaimer