Post-filing Searches: How Long to Wait to Order a Search to Reflect
Due Diligence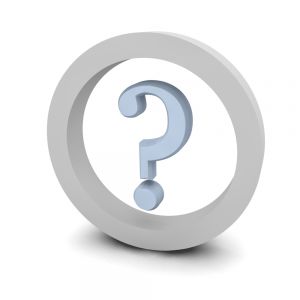 During the question and answer period following a recent First Corporate Solutions webinar event, an attendee asked a great question. She asked, "How long should I wait after filing my UCC to order the search to reflect?" This week, we'll devote a blog post to sharing the answer with all of our readers.
As a refresher, a search to reflect is a search of the UCC records of the office where you filed, after your document has posted to the index. Since you have to wait for the UCC index to "catch up" to your filing date, it can be tricky to know when to place your search request.
Once a document is accepted for filing, the filing office must enter the pertinent lien information into their searchable index. This process takes time and is dependent upon their fluctuating workload. As such, it is impossible to calculate with certainty when to initiate a search to reflect. In most cases, an index date will be only a week or two behind the present date, but occasionally a filing office may fall several weeks or even months behind.
If you are handling your filings and subsequent searches internally, the best way to be certain the index date is sufficient prior to investing in a search is to consult with the filing office as to the currency of their database. If the filing office has an online searchable database, check the index date online; if they require a manual search effort, you can call the filing office and inquire.
For those who work with a private service company to manage UCC transactions, simply request the search to reflect from your vendor at the time you forward the filing. A UCC service provider will file the document and then monitor the index date of the filing office on your behalf. The search to reflect will be performed once the index date has advanced enough to reflect your filing.
Whatever method you choose, remember, a search to reflect is a critical final step in your UCC filing process to confirm proper indexing of your document and to verify your position relative to other creditors.
*Disclaimer