International Factoring Association Conference Recap 2017
Lien Monitoring, Events & Tradeshows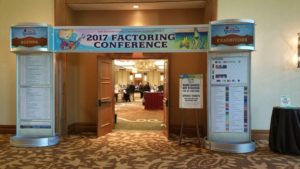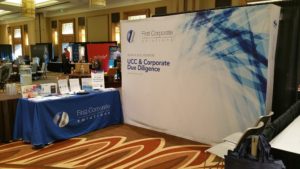 The International Factoring Association's annual conference was held last week at The Omni Hotel in Ft. Worth, Texas, and First Corporate Solutions was proud to attend once again with friends, partners, familiar faces and new acquaintances.
The IFA conference continues to be a leader in providing educational and networking opportunities to the factoring community and this year's event delivered again. Although the weather conspired to wreak havoc on the travel plans for some attendees, factors and asset-based lenders from across the globe convened for four days to network and exchange industry news while enjoying delicious Texas cuisine and world famous Texas hospitality.
We were all treated to the amazing motivational story of Dr. Beck Weathers' Mt. Everest survival experience before dispersing to diverse breakout sessions covering a vast array of topics. From fraud and social media to the fintech disruption, from round tables for senior executives to young professionals to women in commercial finance, from a panel on Latin American factoring to sessions on factoring in China, the IFA was topical and packed with pertinent information, as usual.
We have published a popular and free Ebook – The Ultimate Guide To Post-Funding Due Diligence – please check it out if you want to learn more about:
Top 5 Mistakes to Avoid on UCC Financing Statements
What a Search to Reflect Can Do For You
When to File Continuation Statements
Lien Monitoring Programs
Importance of Monitoring to Reveal Name Variations
Please contact us if you have any questions and would like to learn more. See you in Miami next year!
*Disclaimer