How California Unsecured Creditors Can Protect Themselves From Bad Debt Losses
Reduce Financial Risk, Tips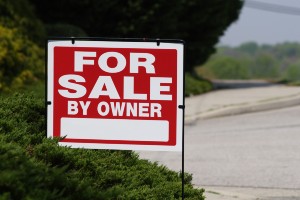 Many of our clients in California are unsecured creditors, which means they do not file a security interest (such as a UCC) to ensure they are paid for products or services rendered. They essentially 'front' their product and expect their invoices to be paid in a timely fashion. Whether they are a wholesale produce distributor, waste management company or an office supply wholesaler, we have seen them experience the same problem—when their clients sell their business, they do not remit unpaid invoices, much less give notice that they're selling. By the time the unsecured creditor discovers the business sale, it might be too late to file a claim to recover what they're owed due the California Commercial Code.
When selling or transferring a business or ABC license (liquor license) in California, the sale must be executed according to the rules set forth by the California Commercial Code. This code benefits unsecured creditors because the seller must give a public notice.
From the 2001 California Commercial Code, Compact Edition, Division 6, Bulk Sales Section 6105: Notice; requirements for compliance (b) At least 12 business days before the date of the Bulk Sale, the notice shall be:
Recorded in the office of the county recorder in the county or counties in this state in which the tangible assets are located and, if different, in the county in which the seller is located.
Published at least once in a newspaper of general circulation published in the judicial district in this state in which the tangible assets are located and in the judicial district, if different, in which the seller is located.
There is nothing that states the business owner must notify his creditors directly, which is where we have seen unsecured creditors run into trouble. If unsecured creditors do not submit a claim into the escrow within the 12 day window of the notice, they might not collect what they're owed. Here are a few ways that unsecured creditors can protect themselves from this:
Vigilantly monitor the physical location of their creditor. Some companies have trained their delivery drivers to look in the windows of businesses for "For Sale" signs.
Subscribe and monitor the bulk sales section of the "newspaper of general circulation" where their debtors do business.
Subscribe to the Pacific Report, a twice weekly notification of all bulk sale notices in California. The report comes with the following data:

Business Name and Address
Seller Name
Buyer Name
Last Day to File Claim
Recorded Date
Escrow Company and Address
Escrow File Number
While business owners may not always be forthright about the sale of their business, there are ways to track down the notices and submit a claim.
Click here to lean more about the Pacific Report from First Corporate Solutions.
*Disclaimer