A Review of the Basic Filing Rules: UCC Change Statements [Part 3]
UCC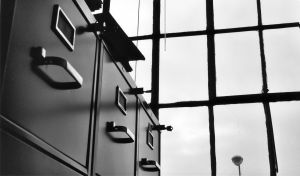 Could you use a refresher on UCC filing rules? You're in luck! This week, we welcome guest author, attorney, Bennett L. Cohen to the blog! Read on for the second installment in his two-part blog series detailing the basic filing rules under Revised Article 9 of the Uniform Commercial Code.
It's vitally important that UCC filers understand and observe the basic UCC filing rules under the Uniform Commercial Code (the "Code") described herein. Obviously, these rules do not constitute all of the Code's filing rules, but they are essential rules to know regarding UCC Change Statements:
Priority of Security Interest in Collateral Added by Amendment
When a secured party amends an existing UCC filing to add collateral, the secured party's priority in the added collateral dates from the date of the filing of the UCC amendment, and does not relate back to the date of the original UCC filing.
Unauthorized UCC Termination Is Ineffective.
A filed UCC Termination that was not authorized by the secured party of record is not an effective UCC Termination and the UCC Filing remains effective despite the filing of such unauthorized UCC Termination.
Termination by all Secured Parties
If the initial UCC filing named more than one secured party, or one or more subsequent amendments to such UCC filing added one or more secured parties, all secured parties of record must terminate the UCC filing. A termination by only one of multiple secured parties will not terminate the UCC filing as to the remaining secured parties.
Priority in Accounts
The first secured party to file against either "all accounts" or "all inventory" will have a first priority security interest in accounts. The reason for this is that a UCC filing against "all inventory" automatically picks up accounts as proceeds of the inventory.
UCC Continuations
In most states, UCC filings are effective for five years, and a continuation statement must be filed within six months prior to the end of the five-year period. Subsequent continuations must be filed every five years within six months prior to the end of the applicable five-year period. Each five-year period runs from the original UCC filing date and not from the date of the continuation statement filing. For example, a UCC filing that was filed March 28, 2005 and is properly continued within six months prior to March 28, 2010, is effective until March 28, 2015 (and if subsequently timely continued, would be effective until March 28, 2020, and so on).
About the Author
Bennett L. Cohen is a partner in the law firm of Cohen, Salk & Huvard, P.C. in Northbrook, Illinois, a Chicago suburb. Bennett regularly represents banks, commercial finance companies, insurance companies and other institutional lenders in the structuring, documentation and closing of commercial financing transactions, including asset-based loans, commercial loans, commercial real estate mortgage and construction loans, mezzanine loans, leveraged acquisitions, equipment lease loans and factoring transactions. Bennett is a member of the American Bar Association and serves on the ABA Committee on Commercial Financial Services and the ABA Subcommittees on Secured Lending, Loan Documentation and the Uniform Commercial Code. Bennett can be contacted at bcohen@cshlegal.com.
*Disclaimer