Are the termination provisions in the control agreement acceptable to the Lender?
UCC, Reduce Financial Risk
We're talking control agreements this week with attorney Bennett Cohen. We're midway through an eight part series on this topic, so if you need a refresher please check out our previous posts:
And now here's Bennett Cohen with the latest piece on control agreements for pledged securities accounts.
---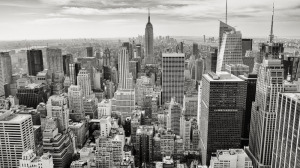 A number of control agreements we reviewed have either vague, incomplete or unacceptable termination provisions. First, the Pledgor should have no ability to terminate the control agreement. Second, some control agreements provide that the Broker can terminate the agreement upon prior written notice to Lender and Pledgor, but fail to provide that upon termination, the pledged assets will be transferred either to the Lender or to another broker acceptable to Lender and who, along with Pledgor, have executed a new control agreement in favor of Lender, in form acceptable to Lender.  A poorly drafted termination provision can pose a significant risk to the Lender.
---
We hoped you enjoyed this chapter of Bennett Cohen's series on control agreements. By the way, have you checked out the list of UCC services we provide at First Corporate Solutions? With more than 25 years of experience in UCC and corporate due diligence, we have the right package for you. Click here to get started.

*Disclaimer