"Become a Facebook Fan" Contest Winner Announced!
UCC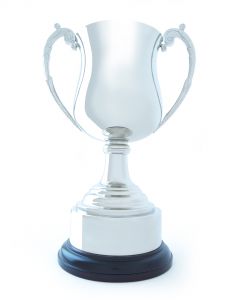 As our readers know, in 2009, First Corporate Solutions (FCS) became active on several social networking sites.
In addition to here on the blog, you can find FCS on:
Become a fan on our Facebook page to track our trade show appearances and read insider industry tips on searching, filing and more!
Learn more about First Corporate Solutions by visiting our official company page
Follow FCS on Twitter to receive the latest news on holiday schedules, filing office closures, jurisdictional delays, new legislation and other important changes that could affect your business.
In January, First Corporate Solutions sponsored a contest to encourage customers to become a fan on our Facebook page. Anyone who became a fan during the month of January was automatically entered into a drawing to win a fabulous prize!
We are excited to announce that we have drawn the winning name.
And the winner is…
Vincent Pitts from United Pacific Bank!
Congratulations to Vincent and thank you to everyone who participated!
The contest may be over, but you can still become a fan to receive the latest news and tips from First Corporate Solutions.
*Disclaimer