Delaware UCC Fees Increase
UCC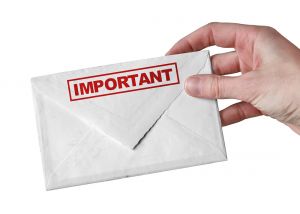 In a recent blog post, we noted that the Delaware Secretary of State was raising some of their corporate filing and document retrieval fees as of 8/1/2009.
As of 9/1/2009, some of the UCC fees are being increased as well.
The fee for filing and indexing a UCC document will increase from $75.00 to $100.00; if there are additional pages, the fee is $2.00 per page, and if there are more than two debtor names, the fee is $25.00 per additional debtor name.
Expedited services are also being raised: the two-hour service increases to $500.00, same-day increases to $200.00 and 24-hour will increase to $100.00. The SOS is also adding a one-hour priority service, which will cost $1,000.00.
Any web UCC filings submitted through the e-Corp Web Application will double in price from $15.00 to $30.00.
Any questions about these changes can be directed to the Secretary of State at 302-739-3073 or via email to corp@delaware.gov.
We should have also pointed out in the post about corporate fees that franchise taxes will be raised for the 2009 tax year. The maximum franchise tax due for a corporation will increase from $165,000 to $180,000, and corporations that file on the Assumed Par Value Capital Method will increase from $250 to $350 per $1,000,000 of total taxable gross assets. A synopsis of the changes can be found here: http://www.corp.delaware.gov/09taxHB267chgs.pdf
As it gets closer to the Annual Report due date of 3/1/2010, make sure you check back in to our blog for some helpful tips for calculating your franchise tax!
*Disclaimer