Evaluating State UCC Search Options Series # 1: Benefits of a Certified Search
UCC, Due Diligence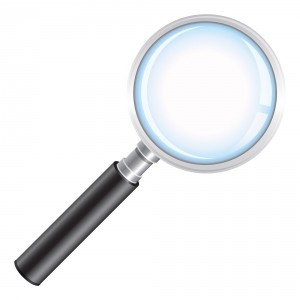 Deciding what data sources to trust is the first step in securing high-quality dependable search results. Over the next several weeks, we will be looking at the various search options that are available for state level UCC searches and discussing the benefits and drawbacks of each.
The goal is that for our readers to gain a good understanding of their options and be able determine with confidence what source(s) best satisfy their specific searching needs. We will get things started this week with the benefits of a Certified Search.
What is a Certified Search?
A certified listing (or search certificate) is an official UCC search report that comes directly from the state filing office records. These reports are produced either by a state employee or generated by civilian searcher using a special search index on a state's website.
Standard Search Logic
One of the primary benefits of a Certified Search is that it uses the state's Standard Search Logic (SSL). SSL is just a fancy name for the search logic that is used to produce a state's certified listing. SSL will generally reveal only those UCC documents that have properly identified their debtor. UCC filings that a court would likely regard as unperfected due to debtor name errors are omitted from search reports that use SSL.
State Direct Data
Another benefit of a Certified Search is that is draws from state direct data, unaltered by any other party. Any time data is manipulated, the possibility exists that errors could be introduced. With a Certified Search, the integrity of the UCC data is intact because no outside party or has had a hand in it.
A Simple Solution
And lastly, a Certified Search is a simple solution. No training or special skills are required for a searcher to obtain a Certified Listing. An interested party just fills out the proper request form, submits it to the state and waits for their request to be fulfilled – the state (or state system) does all of the leg work to produce the result.
Check back next week for the Drawbacks of a Certified Search!
*Disclaimer