Importance of County-Level Lien Monitoring
UCC, Due Diligence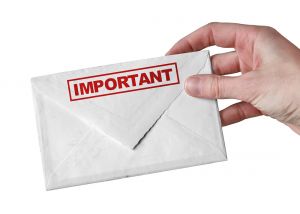 Once a creditor has filed a UCC Financing Statement they will want to do all they can to maintain their priority position throughout the life of the loan. Lien monitoring programs run interval searches on debtor names to check for any new filing activity, and then provide timely updates to alert a creditor to potential threats. Monitoring offers an easy and affordable way for a secured party to keep an eye on other lien-holder activity against their debtor that may jeopardize their ability to collect.
Some of the most common monitoring programs on the market offer state-level lien searches only. Service providers can offer state-level only monitoring programs for a very small fee, which makes them attractive to many cost-conscious lenders. In many cases though, state-level only monitoring does little to protect creditors from priority challenges – especially when dealing with individual, rather than business debtors.
Many creditors consider Federal Tax Liens the most urgent of all liens because, in certain situations, they can prime a perfected UCC. When evaluating lien monitoring programs, it is important to recognize that only 22 states maintain Federal Tax Lien records at the state level filing office, of those, only 7 include Federal Tax Lien records for individual debtors. In these jurisdictions, only a search of the county index will uncover Federal Tax Liens against an individual debtor.
First Corporate Solutions' Account Monitoring program includes expert searches of both the state and county filing office records for your complete coverage and peace of mind. Contact us today at 800.406.1577 or visit our website here for more information.
*Disclaimer