Searching Public Records in Delaware at the County Level
UCC, Corporate, Title Related Topics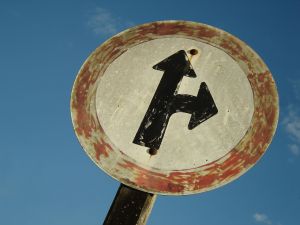 If you need to search for anything at the county level in Delaware, you only have three counties from which to choose: New Castle (northernmost), Kent (middle), and Sussex (southernmost).
The Bankruptcy Court and U.S. District Court are located in the county seat of Wilmington, which is in New Castle County.
Below is a handy guide for figuring out what's located where at the county level:
Recorder of Deeds: UCC/fixture filings, federal tax liens and property searches including property tax information, current owner, and deed and mortgage info.
Superior Court (also known as the Prothonotary): State tax liens, judgments, pending suits, assumed names, criminal (felony & misdemeanor cases), civil cases over $50,000
Chancery Court: Civil records
Court of Common Pleas: Misdemeanors, civil cases under $50,000
For corporations, folks tend to file in the county of the registered agent, although there have been plenty of instances in which filings have been recorded in a different county than that of a corporation's registered agent!
For additional information, each county has its own website:
New Castle County: https://newcastlecity.delaware.gov/
Kent County: http://www.co.kent.de.us/
Sussex County: http://www.sussexcountyde.gov/
*Disclaimer