[Special Offer] Free Virginia Online UCC Searches
UCC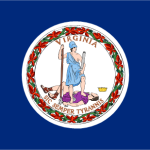 First Corporate Solutions is pleased to announce the addition of Virginia UCC data to our UCC library of states, available for searching Monday, January 26, 2015. Document images will be added soon to complement our Virginia solution and provide efficiency not accessible at the Virginia SOS itself; as you may already be aware, the Virginia SOS does not have document images online and they must be ordered separately. Until the images are included we will retrieve them for you upon request*. 
Enjoy consistent search logic, advanced search tools, comprehensive report options and a supporting portfolio which allows you to save search results and reports forever and later retrieve that information any time in the future at no further cost.
[Special February Promotion] All Virginia state searches you run on our online system through the end of February (2/28/2015) are free of charge. For existing clients, simply log in on Monday, January 26, 2015 to experience the benefits in action and take advantage of this opportunity.
Not an FCS online user? Schedule a demo of our UCC searching, filing and monitoring system today. Upon user registration, you will be able to search Virginia for free until 2/28/2015.
* Additional fees may apply
*Disclaimer