Three Phases of Due Diligence Series – Phase Two: UCC Filing
UCC, Corporate, Due Diligence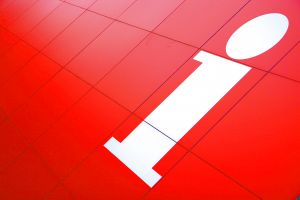 In phase two of the due diligence cycle, a lender has decided to advance funds. The lender will file a UCC Financing Statement to perfect their interest in the collateral and secure a priority position to collect should the debtor default. It is critical that UCCs get filed correctly since inaccurate or incomplete filings can open the door for secondary parties to claim a priority position.
When preparing and filing UCC Financing Statements remember to:
File under the correct name
For a business, this means the name as it appears on their organizing paperwork such as articles of incorporation/organization or partnership agreement. Avoid using states' online corporate look-up features to determine the legal name of an entity as these databases can include abbreviations or typographical errors that could cause you to file under the wrong name.
When filing on a business name, there is no need to include any trade names on the financing statement. If you choose to include them on your filing, omit the "dba" notation. The "dba" is not a part of the entity's legal name and including it can make your document difficult to find in the public record.
Determining the legal name for an individual can be difficult. In most cases, it will be the name on a person's driver license or state-issued identification card, but it is a good idea to check the specific state UCC filing rules before filing on individual names to guarantee compliance.
File in the right filing office
Here is an overview of where to file UCC documents according the Uniform Commercial Code:
Registered Businesses: file in their home/domicile state
Unregistered Businesses: file in the state where they have their chief executive office
Individuals: file in their primary state of residence
Fixture Filings: file in the county where the collateral is located
Carefully review attachment pages
If you need to include attachment pages with your Financing Statement to list out specific collateral, be sure to carefully review all pages of the attachment before submitting the document to the filing office. Missing attachment pages can cause a UCC to inadequately describe the collateral, and that could be dangerous in the event of a competing claim.
Include the appropriate filing fee
A document that is presented for filing with the incorrect filing fee will be rejected. For information on filing fees, you can refer to the filing office's website. Be mindful that some jurisdictions will charge additional fees for things such as additional debtors, attachment pages and non-standard forms.
Check back next week for another installment of The Three Phases of Due Diligence!
*Disclaimer