UCC Searching in Delaware
UCC, Due Diligence, Tips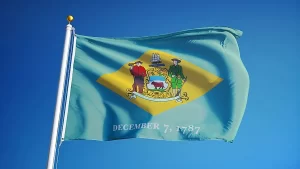 With so many businesses organizing in Delaware, it has become a high volume UCC search state.
It is crucial to have a good working knowledge of a state's search logic prior to ordering or performing UCC searches in that jurisdiction. Here are some important notes on UCC searching in Delaware:
Exact Name Search Logic
Search logic varies from state to state. Some states have online access to their UCCs offering broad-based search logic, while others go by the strictest letter of RA9; Delaware falls into the latter category. Delaware adheres to exact name search logic, with the exception of a few noise words. This means that results will be limited to only those records that provide an exact match to the requested name – no name variations will be included on the search report. As an example, if you request a UCC search on the name "ABC Company," the Delaware search result will not automatically include any findings for "ABC Company, a Delaware Corporation."
Locating Federal Tax Lien
The Delaware State UCC index includes Federal Tax Liens and exact name search logic poses some problems when it comes to locating tax liens among UCC records. When filing a Notice of Federal Tax Lien, the IRS is not held to the same strict name standard as when a secured creditor files a UCC Financing Statement. As such, a valid IRS lien may not be revealed on a strict exact name search.
Authorized Searchers
Compounding the issue, Delaware state searches are not performed by an actual state employee. Delaware requires that all UCC and Federal Tax Lien searches be performed through private authorized searchers who have special access to the state's internal lien index. Each vendor has its own search methodology and philosophy for what they will provide as part of their standard search effort. Your results may vary depending on what company, and even which employee generates your search.
Requesting Name Variations
If you want name variations included in your search result make sure you ask when you place your search request with a vendor. Some companies provide name variations with every search, some will charge an additional fee to provide them, and some won't provide them at all. It's important to know your service provider's stance to ensure you're not missing any important liens when performing your due diligence.
*Disclaimer