Upcoming Changes to Revised UCC Article 9
UCC, Due Diligence, Revised Article 9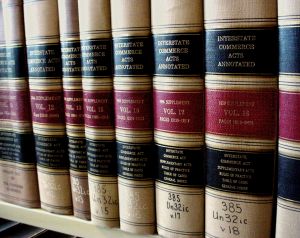 As many of you are probably aware, state filing offices are in the process of reviewing and approving a set of proposed amendments to Revised Article 9 (RA9) of the Uniform Commercial Code. The proposed changes are designed to bring about increased consistency between filing offices and to offer answers to some questions that have been raised in the courts since RA9's adoption back in 2001.
As we have discussed on this blog on several occasions, a UCC Financing Statement is only effective if it gets the debtor name right. A UCC Financing Statement that fails to properly identify the debtor by their legal name will not offer the secured party priority status to collect should the debtor default.
In the years since RA9 took effect, several conflicting court decisions have left UCC filers with no clear guidance on how to name their debtors on UCC Financing Statements. As a result, secured parties are often unsure of how best to name their business and individual debtors to avoid being deemed seriously misleading by the courts in the event of a competing claim.
Perhaps the most important and most broadly applicable changes included in the proposed amendments involve new rules and clear-cut instructions for naming registered business and individual debtors on UCC Financing Statements.
The proposed amendment package also includes changes regarding:
Maintaining perfection following a debtor relocation
Requirements for transmitting utility filings
The definition of a registered organization
Changes to National UCC forms
Change from Correction Statement to Information Statement
Various other issues in the current version of RA9
The above listed changes are scheduled to go into effect in 2013 and thirteen states have already adopted the proposed amendment. Join us on November 08, 2011 at 11:00 am PDT for a free webinar, Impacts of the Upcoming Changes to Revised Article 9, to learn how you can prepare for the new Revised Article 9.
Register today! First Corporate Solutions, Inc. Webinars
Our special guest speaker for this event will be Darrell W. Pierce of Dykema Law Group. Mr. Pierce served as a member of the Article 9 Study Committee for the Permanent Editorial Board for the Uniform Commercial Code, as Chair of the Article 9 Filing Project and as a primary drafter of the International Association of Commercial Administrators' Model Administrative Rules for Article 9 filing offices. He is a frequent lecturer and writer regarding UCC matters.
*Disclaimer