Local Muralist Adds Fresh Look to FCS Corporate Office
Uncategorized
At First Corporate Solutions one of our guiding principles is to cultivate an environment that encourages ideas and questions the status quo. As part of that mission we are excited to announce the commissioned mural by local artist Jake Castro on the exterior of our corporate office in Sacramento. Having earned a BFA from the Art Institute of Chicago and 14+ years of experience, Castro's work is a mix of kinetics and geometry that highlights both the depth and movement found in the surfaces he works on.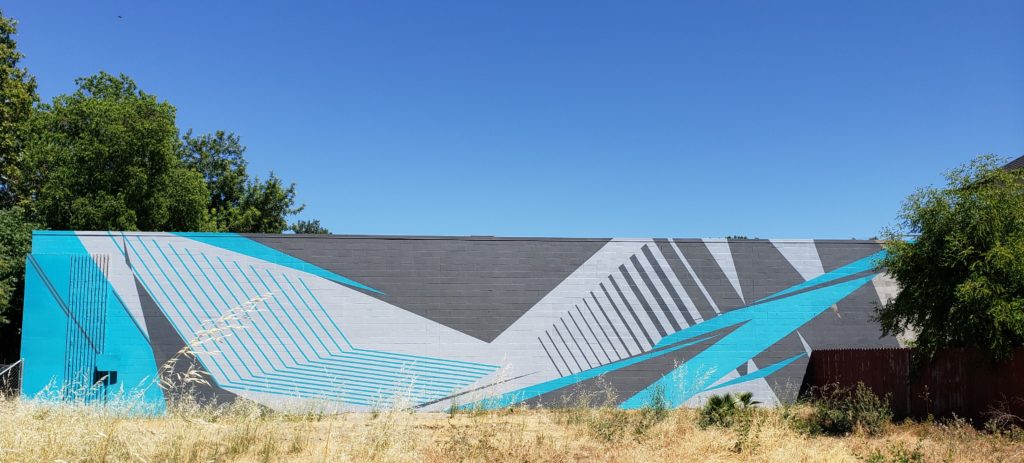 The decision to work with Castro was an easy one. Our team felt that his body of work resonated with our company history, vision, and ever-changing industry. The depth and movement of his work are similar in nature to the complexity and fluidity of the industry while the precise lines and bold shapes represent the accuracy of our services and the bold innovation of our team. Much like the elements of Castro's work, when paired together our services and innovative team members bring a cohesiveness to complex industries.
Is your business in need of bold, innovative, and cost effective solutions? Contact us if you are looking for the true value of customer service in the UCC industry. Experience what First Corporate Solutions can do for you today! Contact us or call 800.406.1577 today!
*Disclaimer