Apostille Series # 2: What, When and Where of Apostilles
Corporate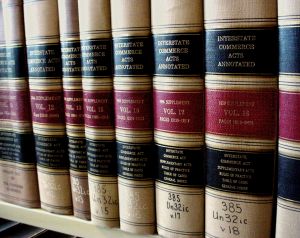 Earlier this week on the blog, we provided some background information on the Hague Convention Abolishing the Requirement of Legalization for Foreign Public Documents and answered the question, "What is an Apostille?" In this blog post, we look more closely at the Apostille process and address the what, when and where of Apostille certification.
What Documents Can Receive Apostille Certification?
The Apostille process, devised by The Convention applies only to public documents. Examples of public documents include birth, death and marriage certificates, charter documents, powers of attorney, judgments, trademark/ patent registrations, etc. The Apostille does not certify the document itself; the issuing agency takes care of that. Rather, the Apostille authenticates the signature of the public official (county recorder/clerk, notary public, court administrators, etc.) and verifies their legal authority to certify said document.
When Does a Document Need an Apostille?
A public document that is intended for use outside of the United States must obtain Apostille certification in transactions where all three of the following statements are true:
Both the country that issued the public document and the country where the document is to be used are Apostille Convention member nations.
The country that issued the document classifies it as a public document.
The country where the document is to be used requires an Apostille certification to recognize the document as a foreign public record.
Adapted from:
Hague Conference on Private International Law, ABCs of Apostilles.
Where is the Apostille Convention in Effect?
Remember, an Apostille is the appropriate form of international certification only in instances where both the issuing and destination nations are a party to the Apostille Convention. So, how do you go about finding out what nations are involved in the Apostille Convention? A full list of nations that are a party to the Apostille treaty can be found on the Hague Conference on Private International Law website.
If both countries appear on this list as either a member or non-member nation, then Apostille is the correct form of certification for a public document.
Check back next week for How to obtain an Apostille certification!
*Disclaimer