Apostille Series # 1: What is an Apostille?
Corporate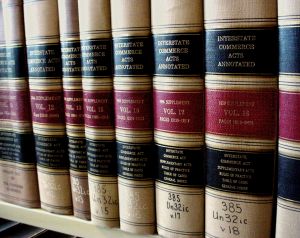 In today's global marketplace, public documents such as birth certificates, corporate charters, patent registrations, etc. are regularly used in countries other than where they were issued. Securing proper certification for documents to be used in an international transaction can be a bewildering and cumbersome process. Over the next few weeks, we will publish a series of blog posts addressing one of the more confusing topics in public records: Apostilles and Legalization. This week we offer some background information and answer the question, "What is an Apostille?"
Before a public document can be used in a foreign country, the document's origin needs to be authenticated. In the past, the only method for authenticating the origin of a public document was a process known as Legalization. Legalization is a painstaking and costly process that involves many steps, multiple certifications and visits to a variety of government agencies.
In 1961, a number of countries from all over the world joined in a treaty known as the Hague Convention Abolishing the Requirement of Legalization for Foreign Public Documents. The countries involved in establishing the treaty are referred to as member nations. The number of nations that are a party to the Apostille Convention has expanded greatly since 1961.
In search of a way to simplify the authentication process for documents, The Convention developed the Apostille, an international certification seal that is recognized and accepted among all founding member nations and those nations that have since become a party to the treaty. When applied to a public document, an Apostille certifies a document's authenticity and compliance with a certain set of requirements established by The Convention and "reduces the authentication process to a single formality: the issuance of an authentication certificate by an authority designated by the country where the public document was issued. The certificate is called an Apostille" (Hague Conference on Private International Law).
Check back next week for more information on Apostilles!
Works Cited
Hague Conference on Private International Law, ABCs of Apostilles. https://assets.hcch.net/upload/abc12e.pdf
*Disclaimer