Five Trends Guaranteed to Change the Face of the Paralegal Profession, Part Two
Corporate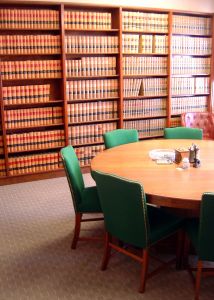 We are pleased to welcome Chere Estrin, editor-in-chief for SUE and KNOW magazines, as a special guest blogger. Please read on for the second installment of Chere's five-part blog series on trends in the paralegal profession.
Trend Number Two: Offshoring Lawyers and Paralegals
Mention offshoring, and most paralegals and attorneys storm out of the room. But outsourcing does not appear to be fading away. Hiring attorneys in India or the Philippines is a trend that is hot, hot, hot. According to a recent article in Business Week magazine, DuPont's legal department, always a trendsetter in the legal field, figures 70% of the labor in a typical insurance or liability case can be outsourced.
U.S. law firms often bill around $150 an hour for document processing by paralegals. Offshore providers charge around $30 an hour. That's possible because an attorney with five years of experience can be hired for around $30,000, including benefits, in the Philippines, whose legal system is similar to America's. That's half what a veteran U.S. corporate paralegal earns, and one-fifth what a first-year attorney can fetch in New York.
Whether you are with a major firm or employed by a small firm makes no difference in the possibility your attorneys might outsource assignments to workers in another country. In a recent article of The International Herald Tribune, clients are pushing law firms like Jones Day and Kirkland & Ellis to send basic legal tasks to India, where lawyers tag documents and investigate takeover targets for as little as $20 an hour. The average Indian lawyer working in an outsourcing organization earns $8,160 per year compared to $160,000 for a first-year associate in a major U.S. law firm. These outsourcing firms or Legal Process Outsourcing (LPO's) are part of a trend that will move about 50,000 U.S. legal jobs overseas by 2015, according to Forrester Research in Boston.
The National Federation of Paralegal Association's Position Statement on the Outsourcing of Paralegal Duties to Foreign Countries, states paralegals in India earn from $6.00 – $8.00 per hour. This is a huge bargain for U.S. firms if the quality of the work is on par with what is being accomplished here.
Corporate legal departments in India include DuPont, Cisco Systems, and Morgan Stanley, according to ValueNotes Database, a company based in Maharashtra, India. The Indian legal services industry will more than quadruple to $640 million by 2010 from $146 million in 2006, ValueNotes said.
How does that affect paralegals? While not every firm will outsource work and certain ethics issues remain to be resolved, the trend is reminiscent of 10 – 15 years ago when coding was outsourced to the Philippines. While there were huge concerns about fewer U.S. paralegal positions to go around, the field only continued to grow while assignments became more sophisticated.
Paralegals claiming outsourcing will never affect them, may have their Bates stamps buried in the sand. The push from corporations to small businesses and individuals to lower legal fees is not dying down. Smaller firms in particular, cannot necessarily hire additional personnel every time a new or different case comes over the transom. Outsourcing gives every size firm an opportunity to capture new work without additional overhead.
Does this mean that paralegal jobs are going away? Not necessarily. What it does mean is that paralegals have to work smarter and aim for higher-level assignments. Leveraging your knowledge, skills and technology abilities is the key to planting your feet firmly on the firm's travertine floors and keeping salaries up. It's worth to keep looking for open opportunities online offered by hiring agencies such as the Lawyer Exchange and others enabling firms to hunt for you.
Reprinted with permission from KNOW, The Magazine for Paralegals, www.paralegalknowledge.com
About the author
Chere Estrin is the Editor-in-Chief of SUE Magazine, a publication for women litigators (www.SueMagazine.com) and KNOW, The Magazine for Paralegals. She can be reached at editor@suemagazine.com.
*Disclaimer