Five Trends Guaranteed to Change the Face of the Paralegal Profession, Part Three
Corporate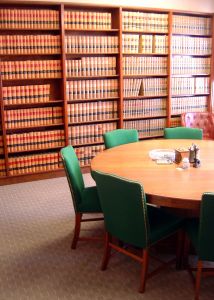 We are pleased to welcome Chere Estrin, editor-in-chief for SUE and KNOW magazines, as a special guest blogger. Please read on for the third installment of Chere's five-part blog series on trends in the paralegal profession.
Trend Number Three: Merger Mania and the Sarbanes-Oxley Act
If only Enron, WorldCom, Computer Associates, Qwest, Comverse, Adelphia and others hadn't generated so many business scandals. We probably wouldn't have the Sarbanes-Oxley Act with its rigid and onerous reporting requirements provoked by the cry for a crackdown on white-collar crime. According to Forbes magazine (October 29, 2007), the number of FBI corporate fraud cases pending has risen 70% since the passage of the Act in 2002. The Sarbanes-Oxley Act is most likely not going to be repealed. It has been one of the most important changes in business this country has seen. The Act is taken so seriously that several privately held corporations have adopted a "Sarbanes-Light" approach to governance in the event they eventually do go public or merge.
With the fear of prison and the scalps of white-collar defendants fresh in their minds, corporations began to hire experts in the area of compliance. These new jobs include paralegals helping to keep the corporation in line with government regulations and out of the sight of the SEC. Compliance paralegals are generally hard to find. Few, if any, paralegal schools offer a certificate in the practice specialty, yet the position continues to grow. The trend in stricter adherence to regulation, tighter accounting procedures and higher corporate morality is not going away. Paralegals gravitating toward this arena are likely to find themselves in exciting, well-paid positions.
Reprinted with permission from KNOW, The Magazine for Paralegals, www.paralegalknowledge.com
About the author
Chere Estrin is the Editor-in-Chief of SUE Magazine, a publication for women litigators (www.SueMagazine.com) and KNOW, The Magazine for Paralegals. She can be reached at editor@suemagazine.com.
*Disclaimer