Florida Corporations Beware: Here's what you need to know in 2020
Corporate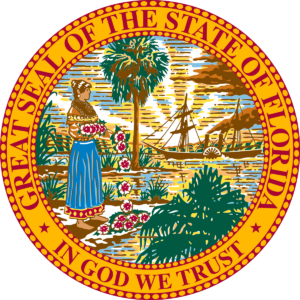 If you run a Florida corporation, your year has started off with a series of legislative updates that could potentially impact your business.
On January 1, 2020, Florida House Bill 1009 took effect, revising the Florida Business Corporation Act and affecting almost every section of the law, in many cases, substantially.
Below are just a few of the revisions which took effect cited from Florida Statutes Chapter 607.
DOCUMENT CORRECTIONS
Corrections to filed documents no longer restricted to 30 days after filing as before. (Sec. 607.0124)
INDISTINGUISHABLE NAME
Under the new law, as under the old law, a name must be distinguishable from the names of other entities on file with the Department of State. However, the new law permits registration under a name that is not otherwise distinguishable (but that is not identical) with the consent of the other entity. (Sec. 607.0401)
NAME RESERVATION
A corporate name may be reserved for a nonrenewable 120-day term. (Sec. 607.04021)
FEE SHIFTING PROHIBITED
Articles of Incorporation or bylaws are prohibited from shifting liability to shareholders for corporation attorney fees and expenses if connected with internal corporate claims. (Secs. 607.0202, 607.0206)
DOMESTICATION
New domestication procedure in which a domestic corporation may become a foreign corporation and a foreign corporation may become a domestic corporation. (Secs. 607.11921 through 607.11924)
ALTERNATIVE TO JUDICIAL DISSOLUTION
Allows court the alternative to appoint receivers, custodians, or provisional directors instead of ordering judicial dissolution to resolve cases of management deadlock. (Secs. 607.0748, 607.0749)
VIRTUAL MEETINGS
The board of directors can deem shareholder meetings to be held virtually if the board is authorized to determine the place of shareholder meetings. (Sec. 607.0709)
BOARD OF DIRECTORS COMMITTEES
Committees are allowed to consist of one or more directors instead of the old requirement of two or more directors, with expanded authority and power. (Sec. 607.0825)
There are other revisions too, including:
Those governing to which courts internal corporate claims are brought (Secs. 607.0202, 607.0206, 607.0208);
Shareholder agreements (Sec. 607.0732);
Shareholder merger approval (Sec. 607.11035);
Incorporating (Secs. 607.0201, 607.0202, Sec. 607.0501)
and more.
A full review of the new statute is encouraged if you or your interests are affected.
If you have any questions about how these latest revisions to the Florida Business Corporation Act affect your business, please feel free to reach out to your Customer Service Representative or you can visit the Florida Senate website to track the bill directly.
*Disclaimer