COVID-19 Federal Aid Application Tips
Tips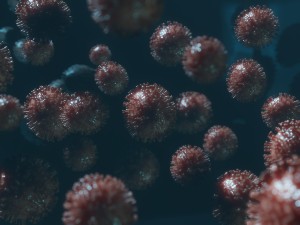 Well 2020 sure has taken a turn. We went from barely hearing about COVID-19 to a complete worldwide shutdown in just a few months. Not only are there very serious health concerns over the virus, but with most of the "non-essential" workforce being forced to shut their doors or work from home, small businesses are paying the price with decreased revenues and many businesses are being forced to furlough or layoff employees.
To help provide relief to the American economy, the Senate has passed a $2 Trillion Coronavirus Aid package called the Coronavirus Aid, Relief, and Economic Security Act or CARES Act, to help keep businesses and individuals afloat during these unprecedented and uncertain times.
One of the most significant aspects of the CARES Act for small businesses is the Paycheck Protection Program. The Paycheck Protection Program is a forgivable loan from the U.S. Small Business Administration designed to provide a direct incentive for small businesses to keep their workers on the payroll.
The SBA will forgive loans if all employees are kept on the payroll for eight weeks and the money is used for payroll, rent, mortgage interest, or utilities.
Are you applying for Federal Aid relief to assist your business to navigate impacts of COVID-19?
For businesses to receive relief provided by the Paycheck Protection Program or any other assistance through the CARES Act, their lenders will require various documents to first qualify, among other things.
If your business is applying for PPP relief, retrieving these vital documents accurately and promptly is crucial, and can be a smooth process while you focus on other pressing matters.
Determine what documentation your lender requires, they will let you know (Articles of Incorporation, Certificate of Good Standing, etc.)
Reach out to your public records provider, like First Corporate Solutions, and partner with them to retrieve the documents for you, or through your attorney
Rely on documentation retrieval experts to do their job so you can do yours
These are new challenges we're all experiencing. Getting the documents that you need to keep your business going does not have to be one of them.
Please call us at today at (800) 406-1577 or email us at clientservices@ficoso.com if you need help pulling these documents together.
Stay Home. Stay Safe. Save Lives!
COVID-19 RESOURCES FOR SMALL BUSINESS OWNERS
General Information
• World Health Organization – COVID-19 Resource Page
• U.S. Senate Committee in Small Business & Entrepreneurship – Guide to the CARES Act
Small Business Guidance & Loan Resources
• CDC – Interim Guidance for Business and Employers to plan and respond to COVID-19
• SBA – Coronavirus (COVID-19): Small Business Guidance & Loan Resources
• SBA – Paycheck Protection Program
• SBA – Economic Injury Disaster Loan Emergency Advance
• SBA Debt Relief – Click for more information
*Disclaimer