FRAUD ALERT: Watch out for Misleading Corporate Filing and Renewal Solicitations – UPDATE
December 30, 2009
Corporate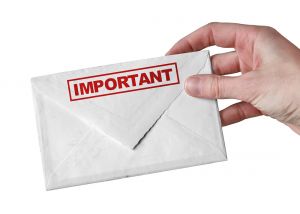 Regular readers of our blog may recall that several weeks ago we posted an item about misleading solicitations being sent to California small businesses. These official-looking notices demand exorbitant fees for the filing of annual statements or the drafting of corporate minutes and threaten loss of corporate status for failure to comply.
The Secretary of State's office has issued a new Customer Alert to inform the public that the scope of the misleading solicitations has expanded to include dissolution filings.
The solicitation letters originate from a company called Business Filings Division. The letter instructs recipients to send $495 and a completed form to them for processing in order to dissolve their entity. The steps and verbiage suggested in the letter DO NOT meet the requirements of the California Corporations Code.
For more information and to view a sample of the misleading solicitation, you can follow this link to the Secretary of State's New Customer Alert:
http://www.sos.ca.gov/business/be/alert-misleading-solicitations-terminations.htm
Please take some time to investigate the links included above and remember to review all notices carefully before submitting payment for services. If in doubt about a notice your firm has received by mail, call a public records specialist to discuss specific filing requirements for your organization.
*Disclaimer