To Find Legal Name of a Business Debtor, Refer to Organizing Paperwork
UCC, Corporate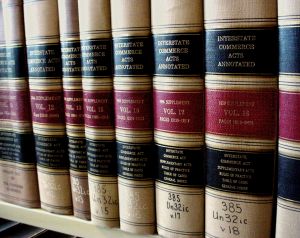 According to the Uniform Commercial Code, a UCC Financing Statement is only effective if it gets the debtor name right. A UCC Financing Statement that fails to properly identify the debtor by their legal name will not offer the secured party priority status to collect should the debtor default or file for bankruptcy.
The Code goes on to say that for registered business debtors, the name that should appear on a UCC Financing Statement is the name that appears in the public record in the state where the business is organized. The prevailing opinion among UCC scholars is that, in this context, "public record" means a business's formal organizing paperwork such as articles of incorporation/organization or partnership agreement.
These days, states filing offices and many private service companies, are making business entity data available online on a business dashboard. As a result, a trend has emerged where we find UCC filers looking to an online business entity database to determine an entity's legal name. Here on the First Corporate Solutions Blog, we want to take a quick moment to emphasize that it really is best practice to view the actual, organic formation documents (including any related amendments or mergers), rather than relying on an online database to determine the legal name of a business debtor.
On the surface, an online business entity database may seem like a low cost alternative to obtaining copies of formation documents, but in fact, trusting online business data can pose a real threat to a secured party's perfection. In an online database, words may have been abbreviated or typographical errors committed that would cause a secured party to put the wrong name on their UCC Financing Statement, setting them up for a potential future loss should the secured party ever have to fend off a challenge from a competing creditor.
In many cases, you can get a copy of a company's organizing paperwork from your applicant, but for those times when they need to order copies of a company's formation documents, First Corporate Solutions offers affordable, nationwide retrieval of business documents. Contact us today for more information.
Additional Resources
*Disclaimer