FCS to Sponsor the California Escrow Association's 66th Annual Conference
Events & Tradeshows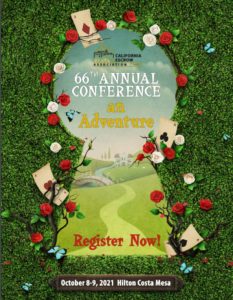 First Corporate Solutions is once again proud to sponsor the California Escrow Association's 66th Annual Conference being held in Costa Mesa October 8-9, 2021.
The conference features industry speakers, educational sessions, and legislative updates. These sessions are always informative with countless highly connected and informed speakers sharing their insights.
As a long-time partner to California's Bulk Sale Escrow Officers, FCS looks forward to supporting them and the CEA Annual Conference every year.
If you are interested in registering for the event, you can do it here.
If you are attending the event, please stop by Booth #21 for a chance to win one of two $50 Amazon gift cards.
Do you handle bulk sales in California?
Contact us today and learn how our one-stop shop can help you with all of your searching, filing and publishing needs.
*Disclaimer