Tips for "Reading" Your UCC Search Report
UCC
A UCC report will look different and may contain slightly different information depending on where the search was performed and by whom. As a result, it can be challenging to make sense of a UCC search report if you are unfamiliar with how to "read" it. Knowing that an accurate interpretation of the UCC data that is reported to you is critical to the success of your business, we offer the following tips for how to read a UCC search report.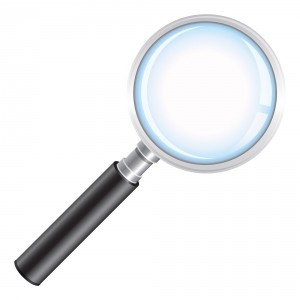 Review Search Parameters
Your UCC search report will indicate the parameters that were used to perform the search. Review these parameters closely to make sure your instructions were followed and the report was produced according to your specifications. Here you should be checking that the proper name was searched free of spelling errors, the search was performed in the correct filing office and that all requested lien types were included in the search effort.
Note the Index Date (aka through date)
When a UCC filing is accepted by the filing office and assigned a date and filing number, the pertinent document information must then be entered into the state's indexing system. This process takes some time, so the UCC index is always at least a day or so behind today's date.
A UCC search should list an index date to inform you of how current the lien information is. If your search report does not reference an index date, contact your searcher immediately. Outdated lien information can impede your ability to determine current filing status, accurate party names and priority of claims.
Examine the Results
The results section of a search report details a chronological listing of the UCC and lien filings that were located based on your search criteria. The scope of information reported here may vary based on the data source, but most will include, at minimum, a date of filing, filing number, debtor name and secured party name. A more comprehensive search report will also disclose party addresses, type of collateral and filing lapse date. Any information not abstracted onto the search report can be learned by reviewing document images.
You will need to examine the search results carefully to determine if an existing claim would jeopardize your ability to collect on debts, taking into account the filing date, collateral and status of any items listed on your search report.
When hiring a private service company to perform UCC research on your behalf, consider asking for a sample search report up front to familiarize yourself with their reporting style and to confirm that the information you need will be included on your results report.
*Disclaimer