Registered Agent, Process Agent, and Special Agency Explained
Corporate, Registered Agent
Having an agent to receive service of process (SOP) is not limited just to the formation or qualification of a business. Agents for SOP may be required in cross-border loan transactions or when registering with government agencies other than a Secretary of State or an equivalent special agency. Below we break down the different agent representation and their purposes.
Companies forming or qualifying to do business are required to appoint a "registered agent" to receive service of process (SOP) on behalf of the company in many jurisdictions. When not required many businesses opt to use registered agent services for increased professional privacy and due diligence. Learn more about registered agent services here.
U.S. based "process agents" will often be required by lenders to be appointed in cross-border loan transactions to receive SOP on behalf of a foreign borrower. The contract governing the transaction will spell out the identity and location of the process agent. This gives the lender comfort in case of a default that service on the foreign borrower can be completed in the United States.
A "special agency" is required of government institutions for SOP as part of their registration. Out-of-state companies registering with a Department of Insurance, Department of Transportation, Attorney General's office, or similar government agencies often appoint agents for SOP in that specific state. This is separate from the relationship of registered agents with the Secretary of States.
Below is a comparison of the agent types and a few examples of when they'd be needed.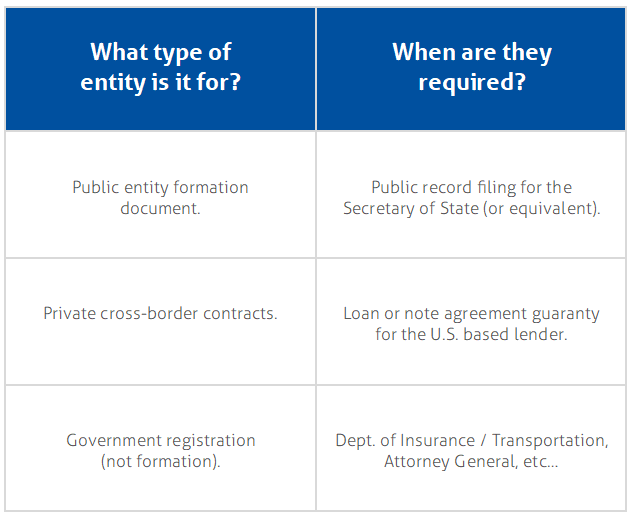 Contact us if you could benefit from our registered agent services or download the guide today!
*Disclaimer