Preserving a Mortgage Lien When The Property is Transferred
Title Related Topics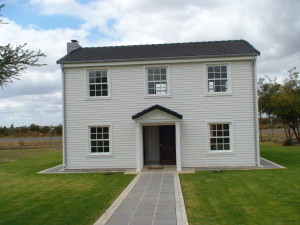 We continue our guest blog series with commercial lending attorney Bennett Cohen of the law firm Cohen, Salk & Huvard, P.C. You may also want to check out his eBook: Important Revisions To Article 9′s Rules Regarding Individual Debtors.
Real Estate Transfer: If a lender discovers that its borrower/mortgagor has transferred ownership of the mortgaged property to a trust or other person or entity, does the lender need to do anything to preserve its mortgage lien?
Answer: The mortgage will remain a valid mortgage on the property, however, the unpermitted transfer will likely trigger an event of default under the mortgage, giving the lender the right to accelerate the debt and foreclose the mortgage, if the lender desires to do so. If the lender is willing to accept the transfer of the property to the new owner (and obtains the necessary internal bank approval), it is recommended that the following minimum steps be taken:
Appropriate loan assumption and modification documents should be executed.
The executed loan assumption and modification agreement should be recorded against the property.
A date down endorsement to the lender's loan policy should be obtained to insure the mortgage, as modified by the recorded loan assumption and modification agreement and to reflect title to the property is vested in the new owner.
Updated evidence of insurance would need to be obtained to reflect the new owner.
*Disclaimer