How to Protect Your Client List From UCC Secured Party Searches
UCC, Services / System Update, Online UCC System, Revised Article 9, Reduce Financial Risk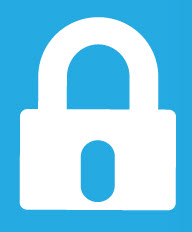 UCC searching and filing service providers go to great lengths to keep their customers' data secure. Technology and in-house procedures provide safeguards to keep your data protected from outside sources. Since service providers, along with state and county filing offices, are the gatekeepers of public records containing transactional information, this is good thing. The nature of the Uniform Commercial Code, however, exposes an important part of a lender's confidential data to the public:  their client list.
Lenders rely on security interests to manage their risk and perfect their security interest by filing UCC's, but this means their client list is public record; every debtor on a UCC is that secured party's customer! With every UCC financing statement filed, lenders basically open up their client list to the public, including competitors.
Some lenders get around this by using a DBA, or trade name, on their financing statement. For lenders that submit a lot of filings, this is not usually the best option. We covered the disadvantages of filing a UCC under a DBA in a previous blog post.
Another solution is to use our UCC Secured Party Representative Service, which we rolled out in July 2014.
When you file a UCC with FCS UCC Secured Party Representative Service, we put our representative's name on the financing statement. FCS will receive all authenticated inquiries and forward them to the secured party to respond directly, all while still perfecting your security interest. Reverse UCC searching will no longer be an option for your competitors, which keeps your client list secure. You will still be able to track all your UCC filings for pending lapses within our portfolio manager in the same manner as before, except now the public record will not reveal your customers and expose your portfolio to attack from competitors through the simple use of secured party searches.
For more information on UCC Secured Party Representative Service, click here or give us a call at 800.406.1577.
*Disclaimer