Delaware SOS Business Entity and UCC Fees Increase
UCC, Corporate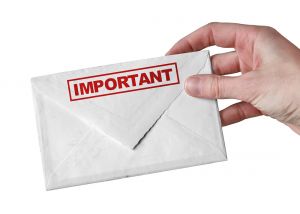 It should come as no surprise to anyone who has worked with the Delaware Secretary of State on a regular basis that some of the Business Entity and UCC Fees and Services are going to change as of August 1st of this year.
The DE SOS already offers one-hour and two-hour expedited services for corporate filings (along with the usual same-day and 24-hour expedites), and now they're rolling out a 30-minute service for a small fee of $3,000.00. Without trying to bilk the SOS out of well-deserved funds, it's important to note that when times are slow, even the 1-hour and 2-hour expedited filings often come back within a half-hour (or less in many instances), especially when you file through a service company who will put filings "on the system" since that does a lot of the legwork for the State. With that being said, it's nice to know that if you're in a time crunch and need that filing asap, the option is there for you.
Filers will note that the SOS is now eliminating the $100 charge that is assessed on the "must approval" expedite when the agent of record does not submit the filing. There is good and bad that goes along with this news; in the past, filers would get a $10 break in price for submitting on the must approval basis, provided that they are named as registered agent on the filing in question. With the must approval fee going up to $50.00, filers are no longer receiving the break in price, but they can now file any corporate document on a must approval regardless of the named registered agent.
There are also going to be some changes to the corporate forms, all of which can be found here: http://corp.delaware.gov/corpforms.shtml
A complete list of the new fees (along with the old fees which are still effective until 8/1/09) can be found here: http://corp.delaware.gov/fee.shtml
*Disclaimer