UCC Financing Statements in Three Easy Pieces
UCC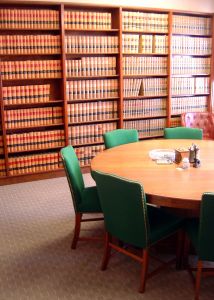 In last week's blog post, we noted that a creditor files a UCC Financing Statement to give public notice of their interest in a debtor's collateral and to secure a priority position to collect should the debtor default. This week we are going to talk a little more abut UCC Financing Statements by looking at the National UCC Financing Statement form.
You can follow this link to the National UCC Financing Statement form and Instructions: https://www.iaca.org/secured-transactions/forms/
The UCC1 Financing Statement form contains three main sections: debtor information, secured party information and collateral description. What follows is a brief discussion of the each of these sections:
Debtor Information
Sections 1 and 2 on the form are designated for listing the debtor or debtors by name and address. A debtor can be an individual person or a business entity.
Multiple debtors may be included on a single filing with up to two showing on the face page of the form and additional debtors identified on an additional party addendum form.
In order for a UCC filing to be effective, it must reflect the exact legal name of the debtor. Check back for future blog posts on this topic!
For business debtors, additional information such as type of organization, jurisdiction of organization and organization ID may be required. Be sure to check the filing requirements of your specific jurisdiction prior to submitting your UCC filing.
Secured Party Information
Section 3 of the UCC Financing Statement form is used to identify the secured party's name and address. The Secured Party is the lender or creditor to whom the debtor has pledged the collateral.
In the event of multiple secured parties, creditors may be listed on an additional party addendum page or The Code permits a single secured party to be listed in a representative capacity for additional creditors. Check with your legal counsel to determine how best to structure your specific UCC Financing Statement.
Collateral Information
Section 4 is where the secured party will detail what items the debtor has offered as collateral to secure the loan. The collateral description must reasonably identify the collateral that is described in the signed security agreement. A UCC filer can list the collateral in box 4 of the UCC Financing Statement form or on attachment or exhibit pages.
Remember, always confer with your legal or risk management department to determine best UCC filing practices specific to your type of transaction.
*Disclaimer