UCC Termination Statements, a Trap for the Unwary: Part Nine
August 31, 2012
UCC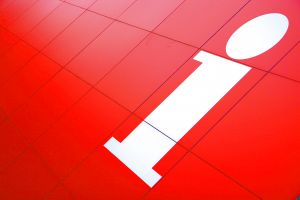 We are pleased to welcome back guest author, attorney, Bennett L. Cohen to the FCS blog! Read on for the ninth installment in his blog series addressing the intricacies of UCC Termination Statements.
UCC Termination Statements, a Trap for the Unwary: Part Nine
Some secured parties actually instruct a search company to exclude terminated financing statements from the search results, based on the mistaken belief that terminated UCC statements can no longer be effective. This practice is very risky as there are many "unauthorized" terminations being filed throughout the country, as discussed above, and excluding terminations from a UCC search prevents a secured party from reviewing and evaluating each termination.
Let's examine some practice tips to avoid the risk of being stung by an "unauthorized UCC termination"
A secured party should always obtain a full UCC search (which search should include all UCC filings of record as well as all terminations still of record).
Every UCC termination in a UCC search needs to be carefully scrutinized to make certain it was an "authorized" termination. Prior secured parties who have terminated UCC statements should be contacted to verify that the UCC terminations were authorized by such secured parties. A letter or email from each such prior secured party confirming that their UCC terminations were authorized would be a conservative requirement. In those cases in which it is not clear that the filed terminations were authorized by the secured party, it would be desirable to have the prior secured party authorize you to terminate their filings.
About the Author
Bennett L. Cohen is a partner in the law firm of Cohen, Salk & Huvard, P.C. in Northbrook, Illinois, a Chicago suburb. Bennett regularly represents banks, commercial finance companies, insurance companies and other institutional lenders in the structuring, documentation and closing of commercial financing transactions, including asset-based loans, commercial loans, commercial real estate mortgage and construction loans, mezzanine loans, leveraged acquisitions, equipment lease loans and factoring transactions. Bennett is a member of the American Bar Association and serves on the ABA Committee on Commercial Financial Services and the ABA Subcommittees on Secured Lending, Loan Documentation and the Uniform Commercial Code. Bennett can be contacted at bcohen@cshlegal.com.
*Disclaimer