UCC Termination Statements, a Trap for the Unwary: Part Ten
UCC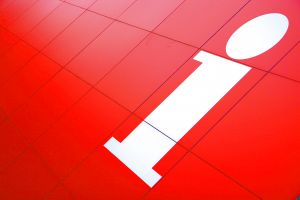 We are pleased to welcome back guest author, attorney, Bennett L. Cohen to the FCS blog! Read on for the ninth installment in his blog series addressing the intricacies of UCC Termination Statements.
UCC Termination Statements, a Trap for the Unwary: Part Ten
As discussed last week, more due diligence is necessary if the debtor itself filed the UCC termination. In such case, it is suggested that the secured party issue a letter to you confirming that the secured debt has been paid in full, and authorizing you to terminate all UCC filings filed by such secured party. Moreover, new UCC terminations are recommended since the debtor may or may not have been qualified to file the termination itself under Code Section 9-513.
If there is more than one secured party of record on a UCC filing (whether named in the initial filing or added by later amendment or the result of an assignment of the UCC to one or more assignees), all secured parties of record must file an authorized UCC termination of such filing. As noted above, there are extra risks involved when a UCC was previously assigned, and it is not 100% clear on the face of the UCC assignment that a full assignment was intended from the secured party to the assignee.
As indicated earlier, if an existing secured party of record subsequently merged into another entity, such successor entity is authorized to terminate the UCC filed by the secured party of record under Code Section 9-509.
About the Author
Bennett L. Cohen is a partner in the law firm of Cohen, Salk & Huvard, P.C. in Northbrook, Illinois, a Chicago suburb. Bennett regularly represents banks, commercial finance companies, insurance companies and other institutional lenders in the structuring, documentation and closing of commercial financing transactions, including asset-based loans, commercial loans, commercial real estate mortgage and construction loans, mezzanine loans, leveraged acquisitions, equipment lease loans and factoring transactions. Bennett is a member of the American Bar Association and serves on the ABA Committee on Commercial Financial Services and the ABA Subcommittees on Secured Lending, Loan Documentation and the Uniform Commercial Code. Bennett can be contacted at bcohen@cshlegal.com.
*Disclaimer