When to file UCC3 Continuation Statements
UCC, Tips
For a Secured Party, filing timely continuations for existing UCC1 Financing Statements is a critical step in maintaining a priority position to collect on debts. A UCC1 Financing Statement is effective for a period of five years. If not continued before its lapse date, a Financing Statement will cease to be effective, thereby allowing subsequent filers to secure a priority position. Figuring out when to file a Continuation can be confusing, but keeping track of a couple of important dates will help you determine when to file.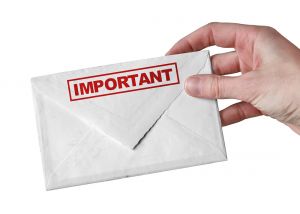 The first date to keep in mind is the Financing Statement's lapse date. For a Financing Statement to remain effective beyond the initial five-year term, a continuation statement must be filed prior to the filing's lapse date. The Uniform Commercial Code establishes that a Continuation Statement is acceptable for filing only within six months of the lapse date. Continuations submitted for filing outside of the six-month window will be refused by the filing office.
The second date to remember is the UCC1 Financing Statement filing date. A Continuation Statement extends the term of the Financing Statement for an additional five years from the date of the original UCC1 filing, regardless of the filing date for the Continuation Statement. Even if a Financing Statement has been continued several times, the lapse date is always calculated from the filing date (month and day) of the original Financing Statement.
To simplify the process, try working with a service company that offers a web-based portfolio management tool. Many online filing systems include UCC tracking features that will alert you when filings are nearing their lapse date, allowing you ample time to prepare continuations.
*Disclaimer