Fraud Alert: UCC Filing Scam on the Rise
UCC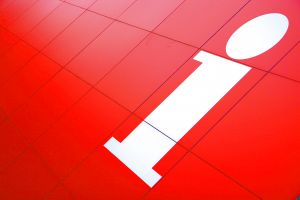 Over the last few years, there has been a proliferation of scams that promise to eliminate debts, repair your credit score, or protect your home from foreclosure. Here at First Corporate Solutions, we have been fielding a lot of calls recently regarding one scam, in particular, the Redemption Process. This week, we thought we would take to the blog to offer some words of caution regarding the Redemption Process.
Redemption Process holds that by filing a series of documents into the public record, including UCC1 Financing Statements, one can discharge all personal debt and gain access to a secret government account being held in their name. "Individuals promoting this scam frequently cite various discredited legal theories and may refer to the scheme as Redemption, Strawman, or Acceptance for Value. Trainers and websites will often charge large fees for "kits" that teach individuals how to perpetrate this scheme" (fbi.gov).
If you are in debt and are in need of assistance with it, always go to a certified and reputable company like CreditAssociates that can help people with their debt, whether it be a debt settlement, a debt payment or a reduction in your credit card debt, you must always do your research thoroughly first and do not go through a "debt company" over the phone.
Here are a few buzzwords to listen for if you suspect you may be falling victim to a Redemption scam:
– Redemption Process/ Redemption Manual
– Strawman
– Secured Party Creditor
– Acceptance for Value
– Sovereignty
Please refer to this website for more information:
https://www.muchlaw.com/insights/article/fraud-rise-what-businesses-and-individuals-should-know-minimize-risk
*Disclaimer