Georgia UCC Data Added to FCS Online System
UCC, Services / System Update, Online UCC System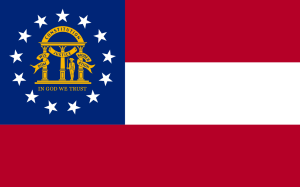 We are pleased to announce the release of Georgia data to our online UCC system. Beginning November 3, 2014, FCS online clients may search the state's database of more than 3 million filings within our online UCC system.
The FCS online UCC system was designed with the high volume searcher in mind. For example, on the FCS system you can see full, detailed results with just one click, instead of having to open multiple screens. You will be able to combine your results all into just one clean search report. This saves a huge amount of time when doing regular UCC searches in Georgia.
Additionally, you may order all copies for your search at once—you no longer have to select each UCC-1, and then every amendment, to obtain your document images.
Georgia's SOS website does not allow you to run wildcard searches, instead using a system called "stem searches" or "RA9 searches." We have covered the importance of name variations in UCC searching extensively in previous blog posts.
The Georgia state portal does not contain filings prior to 1/1/1995. We have supplemented the state-direct data from Georgia with proprietary data, allowing users to search for UCC's beyond that date. This means there are recent amendments belonging to older filings that will not have a parent on the state's site, but will on the FCS online UCC system.
The Georgia SOS website also has a base monthly fee of $11.95 per month. The FCS system only charges you for the transactions you perform.
A constant benefit of using a third party online UCC system is the consistency of search logic and user interface, two areas that FCS takes great pride in providing for our customers.
If you have any questions, please contact your account manager or give us a call at 800.406.1577.
Not an online user? Set up a time to demo the FCS online UCC system today!

*Disclaimer