What Collateral Language Should I Use on my UCC Financing Statement?
July 22, 2011
UCC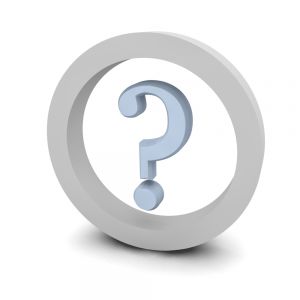 One of the most common questions we get from customers and prospects is, "What collateral language should I use on my UCC filing to make sure we're protected?" First Corporate Solutions customer service account managers encounter a lot of UCC Financing Statements and see a variety of different collateral statements included on UCC documents. In spite of this experience, the above is a question we really just can't answer.
The collateral description of a UCC Financing Statement is where the secured party details what items the debtor has offered as collateral to secure the loan; it is important. According to the Uniform Commercial Code, the collateral description must reasonably identify the collateral. The Code goes on to provide a few examples of what constitutes a reasonably described collateral statement, but that's still a pretty subjective phrase. As you can imagine, there are many different schools of thought on how to describe collateral reasonably in order to satisfy the requirements under The Code.
To effectively mitigate a secured party's risk for loss and fend off challenges from other creditors, a UCC filing must adequately describe the collateral, and figuring out how to describe the collateral on a UCC Financing Statement is a decision best made with the help of an attorney.
If you are in doubt as to how to describe the collateral for your transaction, confer with your legal counsel or risk management department to determine best UCC filing practices specific to your type of transaction.
To reduce UCC errors, the First Corporate Solutions online filing system, File 'n Track, allows users to save unlimited collateral descriptions for future use. Contact us today at 800.406.1577 or info@ficoso.com for a free system demo.
*Disclaimer